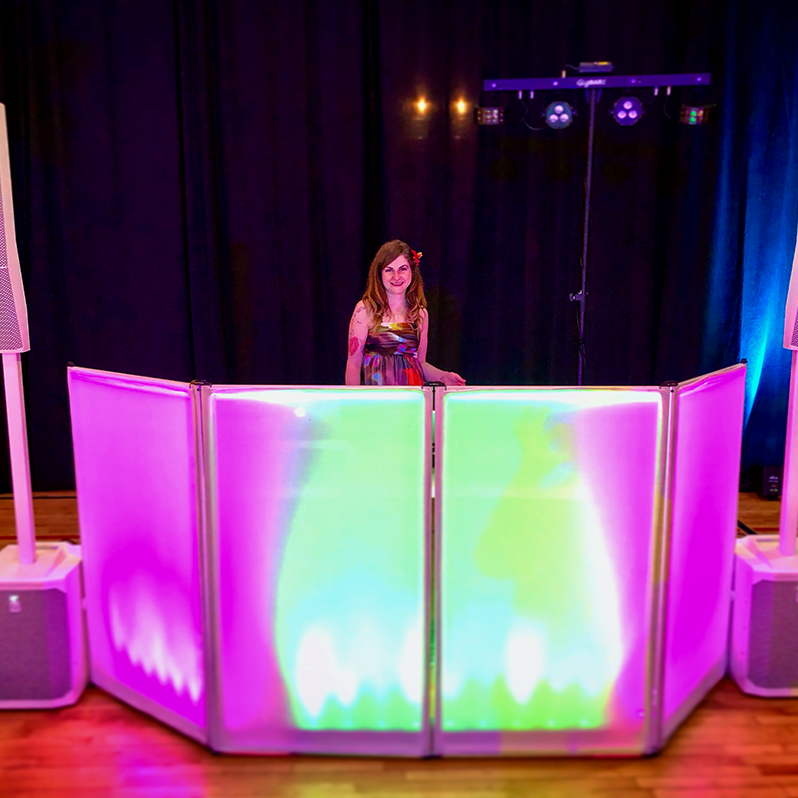 Music is the soundtrack of every wedding day.
With over 15 years of experience, Firefly Entertainment will ensure your event flows smoothly, providing both Master of Ceremony and DJ services. With a wireless microphone setup, an expansive sound system, and lights for the dance floor, we bring the party to you! All you have to do is find a reason to celebrate and we will do the rest.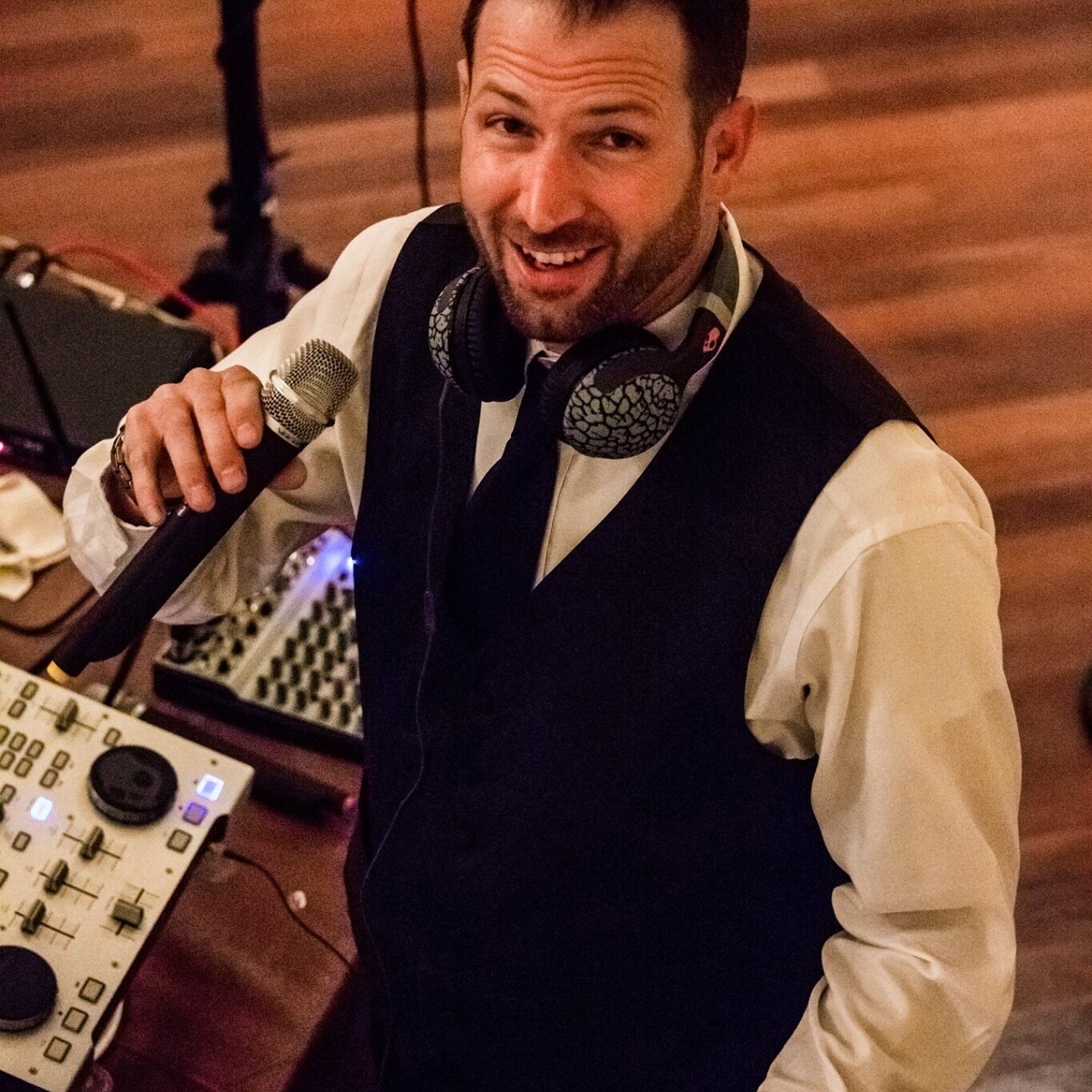 With thousands of songs at our fingertips from nearly every genre of music, Firefly Entertainment has the music to keep your party moving.
Retro, Disco, Top 40, Electronic, Hip-Hop, Pop, Country, Classic Rock, Decades, and Party Hits, and any requests your guests are asking for.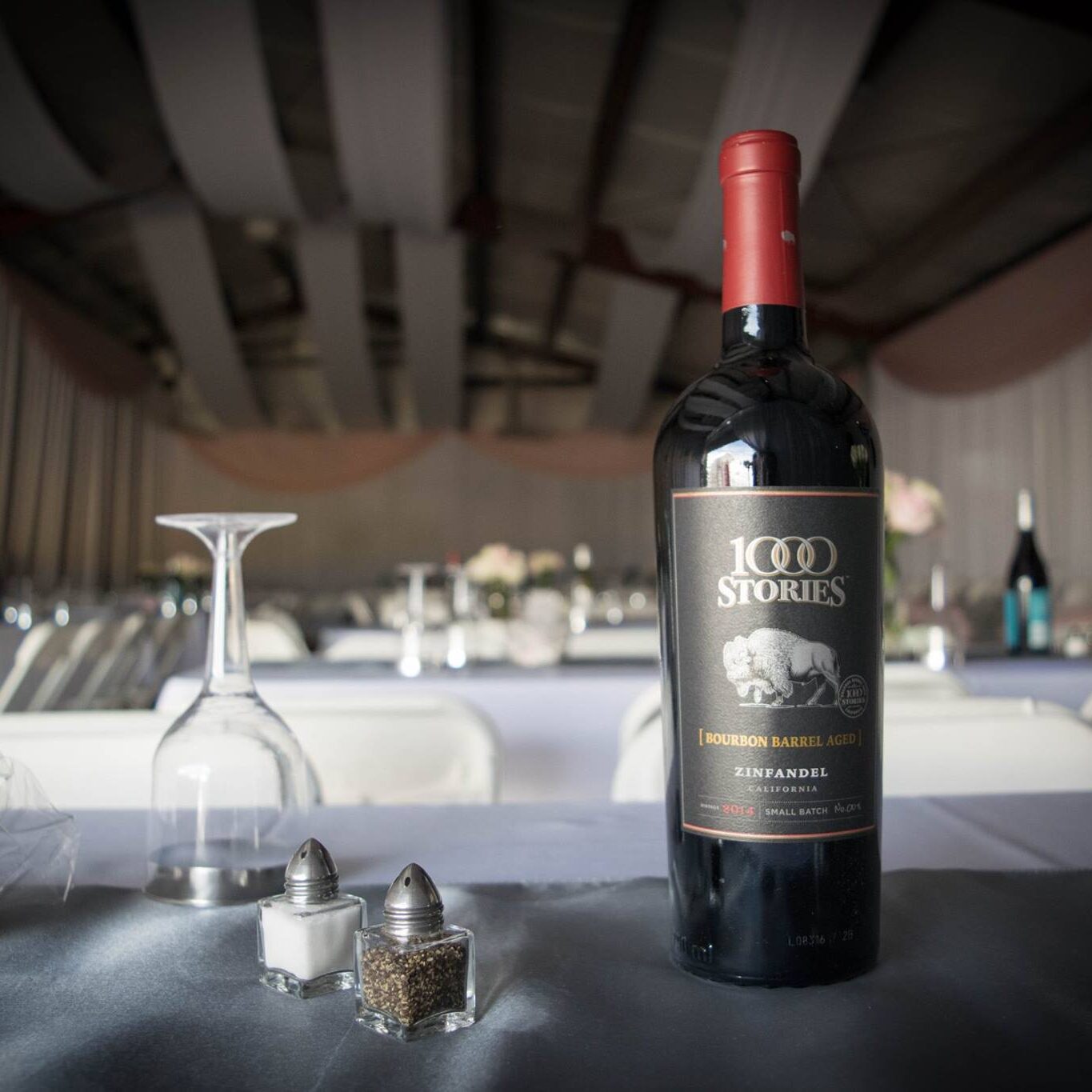 Firefly Entertainment has built a reputation for reliability, flexibility, and fun!
From our first client meeting to the day of your event, we will be there to help guide you through the process. Our goal is to make your party or reception lively and enjoyable. Your celebration should be a reflection of you so the music we play will be the songs you know and love.
Nathan did an awesome job at our daughter's wedding this last weekend!! We highly recommend him!!!!
Denai Thornton
Nathan is incredibly passionate about what he does and delivering the best possible experience for his customers! He's super easy and a blast to work with!
Tamara Krizman
Manager - Mesa Mall
Nathan was a fabulous choice for the DJ of my wedding! I can't recommend him enough! He was able to keep people on the floor all night and was sure to keep the ball rolling so that cake cutting, bouquet toss, and all the other fun things that should go on at a reception were sure to happen. He also helped me figure out some songs that I was missing for big events such as the cake cutting. If you are looking for a DJ you MUST go with Nathan!
Maddie Emily Burvant
Bride
Nathan was the DJ at our wedding this past Saturday and I can not sing his praises enough!! He is a true professional and has mastered the art of DJ-ing. Not everyone can read a crown properly and music can make or break an event. Nathan played the perfect mix of dance music and slow music. He knew exactly what to play in the moment. He kept me updated and gave me a heads up every time something was coming up (cake cutting, toasts, special dances, etc) so I had time to make myself available and find my husband haha. I never felt rushed, I never felt pushed and my guests could not stop talking about how much fun they had! He absolutely MADE our wedding!
Sarah Kuntz
Bride
Nathan was wonderful! He was so flexible in working with us and our somewhat crazy taste in music. He had different playlists for dinner and dancing which made everyone happy. He was great at knowing when things needed to be switched up and as a result, the dance floor was packed all night long. We had so much fun at our wedding, due in large part to Nathan and his DJ services. And he was super easy to work with leading up to the event as well!
Allison Alter
Bride
Nathan did a wonderful job at my daughter's wedding. He was great to work with keeping to a list of songs our daughter requested. The music in the ballroom was not too loud, yet it kept the people dancing. I would definitely recommend Nathan. He was excellent!
Lory Nelson Greaves
Nathan was great to work with for our wedding! He kept the party going and played lots of fun music! Everyone had a blast!
Hannah Szentmartoni
Bride
Nathan is great and easy to work with. Our event was a special recognition event for work and he did a very good job following our directions but was able to add his own personal touch making it so much fun! Highly recommend!
Veronica Lomeli
Avon
Nathan was so much fun! I love that he's easy to work with and goes with the flow--and will go along with all your crazy song requests! His floss game is on point and you're sure to have a great time with him as your DJ!
Dusti Rae Reimer
Marketing Director
Nathan did an amazing job at our wedding last fall! He provided music and equipment for our wedding ceremony and reception. He met with us a few times before the big day and was happy to answer any questions any time! There is also a client portal available where prior to your wedding or event, you can upload song requests, bridal party info, etc. which made the planning process really easy! Throughout the event, he was extremely professional while working with the venue coordinators and all other vendors on site. He chose perfect music to keep the evening flowing and helped to keep us on track with our timeline for the evening. His announcing voice and cadence were extremely professional, and we enjoyed that he was interactive during the event by engaging our friends and family! He even came to check on me and my husband while we were quickly eating dinner, and refilled our water glasses!! 

Choosing Firefly Entertainment is a no-brainer! You won't have to worry about a thing when Nathan is on the job! We couldn't more highly recommend Firefly Entertainment.
Kimberly London
Bride
Ready to find out more?
Weddings and Special Events can book out as far as a year in advance. Check rates and availability here.